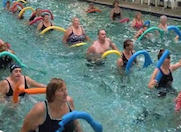 Burpengary Aquatic Centre
Burpengary Aquatics
is located at 20 Fountain Road, Burpengary and the centre has three Indoor Pools (a 25m Pool and two teaching pools) that are heated all year round. Burpengary Aquatics offer Learn to Swim Lessons to children from 6 months of age, Squads lessons for the beginner to the advanced levels, Adult Learn to Swim, Swim-Fit and Water Aerobics classes for all ages, as well as a range of fitness classes. Burpengary Aquatics also offer the full range of Royal Life Saving Courses.
---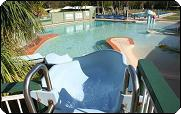 The Plantation Aquatic Centre
The Plantation
is an aquatic centre on Brisbane South East that is open to the Public containing a number of swimming pools (Toddlers Wading Pool, 25 metre pool, acticity pool), six beach Volleyball Courts, three Tennis Courts, Playing Fields, Kiosk and Pergolas. The facility has a large pirate ship activities area. The facility also contains training rooms that can be hired.
---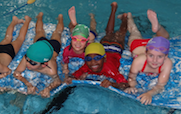 The Plantation Swim School
The Plantation Swim School is proudly owned and operated by the Royal Life Saving Society Queensland (RLSSQ). Our classes are based on the concept of learning through play, whilst embracing RLSSQ's renowned 'Swim & Survive' program, to create the best swimming program for children. Please click on the menu above, to find out more information about our school.
---