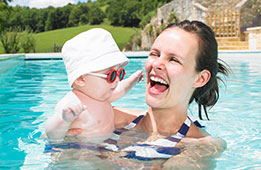 Membership Forms
Please complete the Membership Application form below and forward it to the Society. All new membership applications are subject to approval of the Board of Directors.
By registering as a Member, Trainer and/or Assessor, you agree to maintain the integrity of the Royal Life Saving Society and strive to achieve it's goals.
---

How to
join the Society:

Please see above for the forms for each category of membership.

The Membership Options are:

Ordinary Member:
A person who is a volunteer and/or active in the Society.

---

Recreational Trainer
(Ordinary Member)
Includes School Teachers and those who are qualified to train and asess courses and programs other than Competency Based courses.

---

Competency Based Trainer
(Ordinary Member)
Is accredited to deliver Nationally Recognised Training courses.

---

Associate Member:
A person who is not active (i.e. as a volunteer, etc) in the Society, but wishes to support the Society.

---

Other membership options

Joining a Club, rather than the Society, may be more suitable to you.



Another Affiliated Club:
Please contact one of the Affiliated Clubs directly. Each Club has different membership criteria and many are based in geographic locations. Some Clubs

---

Queensland Lifeguard League Inc:
The Queensland Lifeguard League is an affiliated Club designed for lifeguards and other life savers, who are under 18 years of age and not associated with an existing Club, and wish to compete in a Royal Life Saving Competitions. Download a membership application form here and forward it to the Society or the Sport Liaison Officer.

---
The Society issues newsletters from time to time to allow members (and interested parties) to keep updated on events and activities. We request that members email articles (with pictures) for consideration for inclusion in our newsletters to us.
You can subscribe to our newsletter mailing list
here
.
Recent Newsletters
»» Click here for more newsletters
All members of Royal Life Saving Society Queensland are expected to follow the society's policies and procedures that may be released form time to time. Generally speaking, conduct of a member is expected to be the same as would be expected at a workplace or in a school. The below policies have been issued by Royal Life Saving Society Australia and are applicable to all branches of the Society.
Online, Email and Social Media
Whilst there is no specific policy for online conduct, online activity is in the public domain and a high level of professional conduct is expected of members. In particular Policies
A003 Anti-Harassment Policy
,
A004 Member Protection Policy
, and
A006 Code of Ethics
apply. Members need to be particularly aware that any comments or remarks made in the public domain need to comply with all Society policies and do not damage the reputation of the Society in any way.
Raising a Concern
Should a member have a concern (or wish to raise a compliant or dispute), this can be done online at
this link
.
Discipline
If an individual or organisation breaches Society policy, one or more forms of discipline may be imposed. These may include making a verbal or written apology, paying a fine, being suspended or de-registered or having a persons membership, appointment or employment terminated.