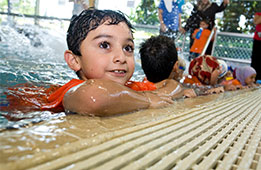 It is only with the generous help of people like yourself that we can continue with our many life saving programs.
Royal Life Saving is a cause that receives donations from Australians from all walks of life. Without continual support they are unable to perform their services effectively, and every contribution you give helps to save countless lives. All donations over $2 are tax deductible (you can check this
here
).

Contact us about donating or supporting us

Donation options are:
---
Secure online donation
Click on the 'Give Now' logo below, to be taken to the secure online donation facility of Give Now.

If you prefer, you can use this link here:
www.givenow.com.au/RoyalLifeSavingQueensland
GiveNow.com.au
is Australia's most user-friendly giving portal and part of the
Our Community
network. It supports more than 3,500 causes across Australia.
Click in the
GiveNow
logo to look at the GiveNow website.
All online donation issue a tax deductible receipt.
---
Fill out a Donation Form
To make your one-off donation now, all you need to do is:
Call (07) 3823 2823 and pay using your credit card; or
Print the Single Donation Form and send with your payment to:
The Royal Life Saving Society Queensland
P.O. Box 1093
Capalaba DC QLD 4157
---
Regular Giving Contribution
If you would like to make regular contributions, you are welcome to join our Regular Giving Program. Small monthly, quarterly, or yearly donations by credit card or direct debit can have a huge impact and allows us to plan and commit to projects into the future.
To join the regular giving program, all you need to do is print the
Regular Giving Form
and send with your details to:

P.O. Box 1093
Capalaba DC QLD 4157
---
Cash or Cheque Donation
Please make your tax deductible donating (direct deposit, cash, cheque or money order) directly to us.
Cheques and money orders should be made payable to 'Royal Life Saving Society Queensland Inc' and whilst they may be posted to us, we prefer that that they be handed in at our head office.


Direct deposits can be paid into our account (as shown below):

Bank: Westpac Banking Corp
BSB: 034002
A/c No: 553480



Cash donations can be handed in at our head office, who will issue a tax deductible receipt.
---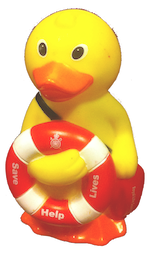 With a Life Saving Donation Duck (money box)
Suitable for your business or workplace
Please consider supporting us by hosting a Life Saving Donation Duck at your business or workplace.
These stylised money boxes are small and suitable for a front counter of a work place and show your business supports a charitable community service. We can arrange for a collector to empty the duck on a regular basis, or by agreement funds can be deposited directly to our account.
Please
contact us
for more details.
---
Sponsoring Us
We are always looking for sponsors. Sponsorship can be via a number of ways and some expamples are shown below:
a payment towards cost of uniforms (uniform sponsorship starts from $300),
supporting a team or club,
towards us purchasing an item for use in our work,
for a specific purpose (e.g. to send a person on a training course or for use to deliver training to certain locations)
for a general purpose (e.g. to educate youth members on leadership)
If you wish to speak to us about a sponsorship, please
contact
the Executive Director.
---
We are a registered charity and endorsed as a Deductible Gift Recipient (DGR) by the ATO which means your donation is tax deductible, please click here to check our status on the Australian Business Register.