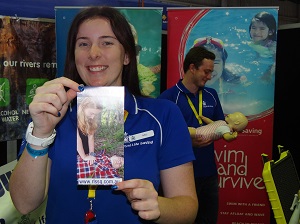 Royal Life Saving Queensland was at the
Ipswich Show
spreading the word about drowning prevention around the farm and at inland waterways. Did you know that in 2018 31% of all drowning in Queensland was in rivers, creeks and streams; all inland waters ways. Ipswich has some fantastic recreational waterways and we want people to be safe around the water.
To celebrate the show, we are conducting a
course
with a special price in Ipswich at the
The Brassall Centre (34A Workshops St, Brassall QLD 4305)
.
Course details are:
Date
Tuesday 4 June 2019
Time
CPR: 9am to 12pm
First Aid: 9am to 5pm
Course Choice
Cardiopulmonary Resuscitation
Cost: $30 (normally $40)
First Aid
Cost: $100 (normally $120)
---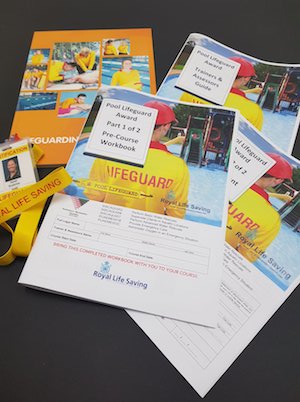 Pool Lifeguard Re-accreditation Course
Winter is the perfect time to book your Pool Lifeguard re-accreditation. All Pool Lifeguard re-accreditation's successfully completed with us include HLTAID001 provide cardiopulmonary resuscitation (CPR).
Have a look at the link below for a course convenient to you, or we can come to your facility to run tailored courses that are designed around your facility and the skills of your staff.
Royal Life Saving Queensland in the oldest life saving society in Queensland and the aquatic industry peak body.
Click here to register or enquire
---
GoodSAM®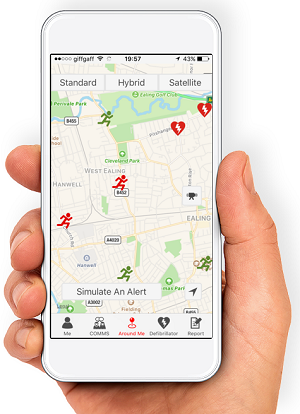 GoodSAM
is the world's most advanced emergency alerting and dispatching platform. GoodSAM is set up to work with ambulance and pre-hospital services to enable qualified bystanders to provide life saving care in emergencies. The app enables those with a Royal Life Saving First Aid certificate to register on the app and help the community. GoodSAM is also the world's largest public AED Registry, and have also launched the world's first mobile AED tracking system.
The app allows alerters to dial the emergency services, and at the same time notify nearby qualified responders (including those with a First Aid certificate) of a medical emergency. By alerting responders of an emergency, GoodSAM connects those in need with those who have the skills to provide critical help before the emergency services arrive.
Royal Life Saving Queensland is the first Queensland organisation to register with GoodSAM. Holders of a current Royal Life Saving Queensland First Aid certificate are able to register as a responder on the app.
Please consider
downloading
the app and registering as an Alerter or Responder. Click
here
for more information.
---
Alcohol and Drowning

Download our latest research information
here
.
New research reveals about as many as one‐in‐six people who swim in rivers is under the influence of alcohol. A study conducted by RLSS and James Cook University surveyed locals and tourists at four river locations (one in Queensland). Researchers used a breathalyser to gauge if people were swimming under the influence of alcohol. A total of 684 people were surveyed and breathalysed across 16 days at the four research sites. Amy Peden (National Manager of Research and Policy) said the study found 16 percent (1 in 6) of swimmers recorded a positive blood alcohol content (BAC) and seven percent were over the legal driving limit.

Media Release - One in Six.
In the past decade, 1,995 men have drowned. Men are four times more likely to drown than women, with males accounting for 80% of all drowning deaths. A culture of risk taking behaviour among men can be dangerous around water, and when combined with alcohol and/or drugs it is often fatal.
Almost a quarter (24%) of male drowning deaths involved alcohol alone. Of the men who had been drinking and subsequently drowned, 67% would have failed a random breath test with a recorded a blood alcohol content above 0.05%.
Tips For Looking Out For Your Mates:
Stand up to your mates if they suggest swimming or taking out a boat under the influence of drugs or alcohol. "Woah, easy there. Where do you think you're going? Not in your state mate."
Suggest alternative activities away from the water when under the influence of drugs or alcohol
Challenge your mates to a round of ping pong, watch your favourite sport on the tele, or take a good ol' nap.
Enjoying the water before any drugs alcohol consumed
Not leaving them alone if they're under the influence around water
KEY FACTS
Download our factsheet
here
.
1,995 men aged 15 years and over have fatally drowned between 1 July 2007 and 30 June 2017
464 cases were known to involve alcohol (24%)
436 cases were known to involve drugs (22%)
726 cases were known to involve alcohol and/or drugs (37%)
Men aged 25-34 account for 19% of all male drowning deaths.
46% of men aged 25-34 years who drowned were known to involve alcohol and/or drugs (166 deaths out of 361)
47% of male drowning deaths in rivers, creeks and streams were known to involve alcohol and/or drugs (261 deaths out of 556)
More Information
---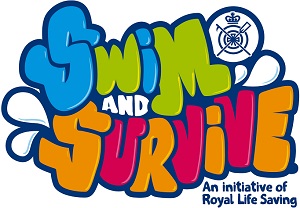 Swim & Survive
Is your school registered for the Swim and Survive program? Did you know the Swim and Survive program is essentially free of charge?
We provide partners free lesson plans, certificates and support to deliver the swim and survive program. Your school can register to deliver the swim and survive program
here
. You can also get free resources
here
.
Swim and Survive FREE workshops
You can register for the workshop or express interest in future workshops
here
.
Click here to register/enquire
Have more questions, why not
contact us
.
The Swim and Survive Program is proudly supported by the Queensland State Government
NEWS
---
MEMBERSHIP
Membership renewal is now due. If you are an existing member, please download a
Membership Renewal Form
and send it back to us.
New members, to apply for membership please use the
Membership Application Form
.
Members of Queensland Lifeguard League, please complete a
Qld Lifeguard League Membership Form
.
---
NEWSLETTER
Please download our
May 2019 Newsletter
.
View older newsletters
here
.
Click
here
to subscribe to our mailing list.
---
Nomination for positions on the Board of Directors
Nominations may be made for positions on the Board of Directors. You can download a nomination form
here
.
Nominations close at 5pm on 30 June 2018
---
Ipswich Show
Royal Life Saving Queensland is at the
Ipswich Show
. Come and have a look at our stand at the show, and have a chat with us. You can try CPR and learn some simple rescue techniques.
We also have a
Special Priced Course
for the show on Tuesday 4 June 2019 (CPR at $30 and First Aid at $100).
Book a course at
this link
.
---
Society Honours
We are now calling for nominations for society honours. Any person can nominate a member for an honour. Please review the awards sequence, and honours handbook prior completing a nomination. Nominations forms are available on our website home page.
---
Vacant Positions
Facility Manager - Burpengary Aquatics
We are looking for a facility manager to manage Burpengary Aquatics and grow Royal Life Saving in the region.
Download a Position Description here
.
Training Officer
We are looking for trainers to join our professional training team and help us deliver quality training. We are seeking two casual trainers for immediate start.
Download a Position Description here
.
Apply or express interest with Resume at
this link
.
---
Overseas Born Drowning
View the latest report on drowning of overseas born people
Full Report
Summary Report
---
Royal Life Saving National Drowning Report Released
During the 2017/2018 year, the
National Drowning Report 2018
indicates 249 people drowned in Australia Waterways.
---
Annual Report
The Society's Annual Report for 2017-18 has been released. You can obtain a copy of the report at
this link
.
---
Pool Plant Operator Course
Pool Plant Operator courses, the next courses are:
Thursday 27/6/2019 & Friday 28/6/2019
Click
here
to register or enquire
---
LET US KNOW
Employee of the Month Nominations
Has a staff member of the Society provided you excellent service? If so, please let us know by filling in
this
online form.
---
ONLINE CONCERN
If you wish to raise a concern please click
here
to fill out an online concern form.
---